Why Financial Services are Important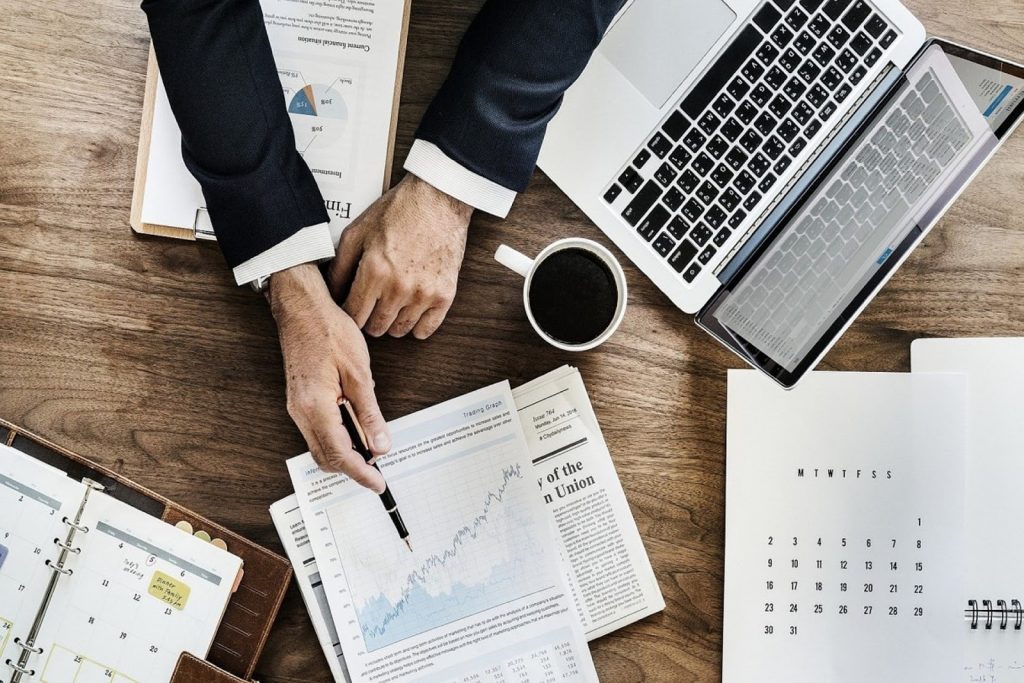 At some point in our lives, most people require the guidance of someone in financial services. Whether to arrange a mortgage, pension, make investments in property or shares or navigating the HMRC self-assessment for small businesses.
Of course, everything can be organised independently but with the aid of an accounting and bookkeeping specialist, you will be able to ultimately save time, money and other important resources. When you sign up with a chartered accountant, you are gaining years of experience in financial matters; they will expertly guide and manage all aspects of your business's payroll, tax and VAT returns. And, more importantly, they will be able to communicate with all government entities necessary regarding your business, ensuring that all the correct compliance documents have been filed.
A lot of companies and startups consider financial services as something vital for the wellbeing of their organisation, with most of them considering bookkeeping and accounting very important in streamlining their cycle of operations and managing their corporate finances. Financial services also allow these companies to keep track of their investments and calculate their return of investment. By hiring the right people from the right company to do the job, you will be able to take hold of customised financial reports with details pertaining to yearly statements, tax filings, VAT returns and any documents required to be submitted on time for government compliance.
If you need a loan or investment, your financial services company will be able to advise you on the best type and, subsequently, manage its application on your behalf. Even if you are at the early stages of your business, they will even be able to guide you through putting together a business plan, ensuring the business projections and reports are accurate. They can also offer you good advice on the legal business structure of your company.
Having an accountant managing the financial aspects of your business will save you time in issuing and processing invoices and in chasing up late payments with your clients.
Financial service experts can relieve an enormous burden from entrepreneurs by taking care of all their bookkeeping and accounting needs, including the preparation of annual accounts, estimated tax liabilities, estimated tax liabilities, management accounts and VAT returns.
For large companies, payroll can be very complicated. In order for companies to be compliant, payroll needs to be done as it is scheduled and any kind of mistake can be disastrous. This is where payroll services come in. Accountants are well and able to manage payrolls on time. They are also able to provide customised service that will suit your enterprise, whatever it may be.
When it comes to filing tax returns, making sure that it is filled out correctly and submitted on time can be very difficult for entrepreneurs. Outsourcing this financial service will prove handy as accountants who will be handling this will make sure that companies will have all the information needed for the tax return, make sure it is filled out correctly, filed on schedule and most especially, keep backup records that can be taken out whenever necessary.
As most of you already know, filing tax returns entails correspondence with the HMRC. This can be worrisome. To free yourself from all the unnecessary worries, allow financial service companies to manage it, advise you on your tax liabilities, find opportunities for tax planning and complete tax computations.
If you find it hard to submit your VAT returns on time, perhaps you need a bit of help. Financial service companies can complete your VAT returns right on schedule so you can avoid paying the penalties of late submission. Aside from that, they can help you with the application for VAT registration, help you decide what VAT schemes are suitable for your enterprise, and manage any dispute that may arise with VAT inspection attendance and Customs.
Do you want to set business goals and action plans that will get you to where you want to be? Do you want to remove the stumbling blocks that are keeping you from reaching your business goals? Do you want to implement systems, marketing strategies and customer service systems that will make your business grow and become efficient? Do you want to make your customers say wow?
Then you probably are aiming for business growth. Financial service companies can speak to you about that honestly and openly, not using any business jargon to confuse you. Whatever it is that you want to know or whatever it is that you need, you can always count on them to give you sound and practical business advice. They can also work with you in whatever way is most comfortable for you: in person, by phone or through the internet.
Hiring the services of a financial expert is a great investment as it will save you time and money in the long run. Even if it's the only aspect of your business you out-source, it will be a good start.
For information about any financial service that you may need, get in touch with Nigel Butler on 01793 852121 or post@nigelbutler.co.uk today! Our team of finance service experts would be very happy to help you!
We work closely with numerous clients and manage a wide array of business and personal clients. Our clients cover many sectors of the society, including construction, design and marketing, information technology, manufacturing, professional services, property rental and development, retail, service businesses, transport and more. Aside from the general accountancy services, we can also help you with specialist tax services and business development.
Here at Nigel Butler, our philosophy is always to do our best when it comes to providing courteous, friendly and efficient service, exceeding your expectation, listening to what you have to say, communicating with you transparently and quickly, never surprising you with any hidden bills or charges, being honest, upfront and truthful with you, helping you pay the least amount of tax needed and providing expert business advice that is pro-active.