Why Is Hiring An Accountant Important?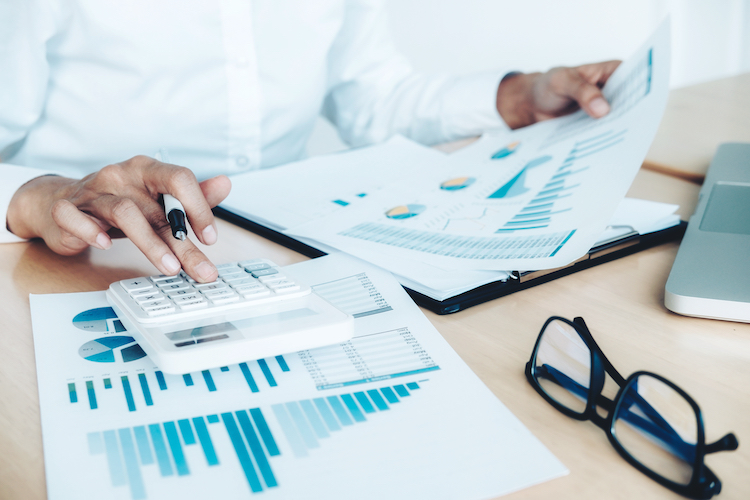 Are you dealing with financial troubles? Is your company having issues with taxes?
It may be time to consider hiring an accountant to help you. Learn more about what accountants are and how they can help you, your business and everything financial that goes on.
Hire a certified accountant today with Nigel Butler. Call us for more information about how an accountant can help you today.
What is an accountant?
An accountant manages all business transactions, oversees financial statements, and deals with taxes. Accountants are essential for businesses to run like a well-oiled machine.
Without someone constantly checking your company's financial situation, the business will have a challenging time, messy, and unorganised financial records.
What is the purpose of accounting?
Accounting provides the advantage of having up-to-date financial business records. These records include bills and financial statements a business requires to function smoothly. With complete records, accounting helps a business in the following aspects:
Getting payments in order
Accountants can deal with everything from payroll to the overall company budget. They can help create a workable system to distribute paychecks and reallocate funds to where you need them to be.
Accountants can also deal with your company's utility bills like water and electricity. They can also keep track of your balances, payments, cheques and flow of money.
Credibility
Having an accountant can help develop credibility when it comes to financial investments and loans. People like investors, money lenders, and creditors can use information from the accountant to help your company.
With credibility, your company has an easier time being evaluated by investors and lenders. Investors are always looking to see if your company is worth investing in before they purchase company shares.
Decision-making for better management
With accounting, higher-ups of companies are able to allocate proper funding wherever the company needs it. They can adequately invest their resources into company expansion and growth. This is because they have an accurate summary of their funds and can make better, more logical decisions.
Being able to pay taxes properly
Taxes are complicated, no matter how small a business is. It becomes extra challenging to decipher how much you need to pay when you don't have your financial records in order.
Since an accountant's job is to evaluate your company and how much they are earning properly, accountants can provide the information of how much you actually need to pay.
Being able to reach legal requirements
A company has to submit legal requirements to their respective governments in order to operate. These usually include financial assets and liabilities. When accountants are in the picture, it's easier to compile these required files every year.
Having an accountant on board eases all of the painful steps of anything financial, so hiring one now is a great idea. With Nigel Butler, you can consult an expert accountant to help your company with all of your financial needs.
Do I need a personal accountant?
Having a personal accountant reduces the amount of work you need to do. For example, busy persons don't have the time to deal with their finances, such as calculating all of their expenditures, limiting the budget and submitting taxes. If you are one of these people busy with work, you should consider hiring a personal accountant.
Here is what a personal accountant can help you out with:
Accountants are extremely helpful with the types of situations that you might be facing as someone who has trouble with their finances:
Paying bills
You can assign your accountant to handle your utility bills and credit card bills. An accountant can look at the statements of each utility you pay, making sure everything is in order, thus, freeing up your time and effort, saving you from having to deal with it.
Balancing your cheque book
An accountant can work on your balances and cheque books, making sure that each input is the same as your bank records. This makes it very easy for you to spend as you wish as you have an accountant that can help you keep track of cash inflow and outflow.
Credit card expenditure
Many that have and regularly use their credit cards have spending issues. There are those that are not careful and go into debt. But with an accountant, they can track your credit card spending for you.
Accountants give you an easier time as they keep you in check and help you track the amount of credit card usage you have. Therefore, you are able to avoid overspending or leaving any outstanding credit card bills each month.
Does my small business need an accountant?
A lot of small businesses do not know how to file tax returns or deal with them properly, leaving them in trouble with the law.
In the long run, it could become problematic and difficult to deal with financial troubles when trying to get a business up and running. The company would first need to have a financial system to deal with situations such as paying taxes or allocating funds in different areas.
It would be beneficial for your company to deal with these types of problems early on. That way, your company doesn't suddenly have financial problems or run-ins with the law.
Besides taxes and financial troubles, even small companies need a way to show their financial records to investors and lenders even though it doesn't seem like a necessity when you're just starting out. Getting your financial accounts in order with the help of an accountant will make your company more impressive to investors.
Are you looking for an accountant? Nigel Butler will help you hire an accountant for your startup today!
Certified accountants with Nigel Butler
With accountants from Nigel Butler, you are guaranteed to have high-quality financial work. We help you with your tax returns, payrolls, bookkeeping and accounting, VAT returns, and business growth.
With the help of Nigel Butler, you can have peace of mind and be worry-free for the finances of your business!