Why You Should Outsource Your Bookkeeping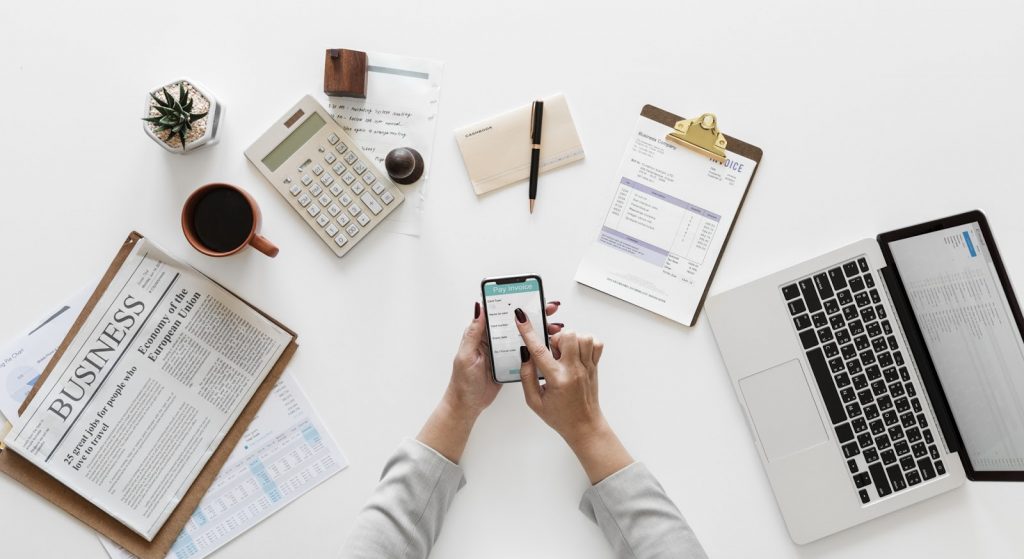 For most of us, bookkeeping is something that we do not want to pay attention to until the due date is near. Delaying this important task can lead to severe ramifications. If you are an entrepreneur, you need to track your income and expenses. This is the very reason why you need to pay attention to your accounting responsibilities.
Bookkeeping is an important part of any business, no matter how small or big it is. It is also a tedious endeavour. A lot of entrepreneurs find it hard to keep up with their accounting tasks and they personally make any accounting mistakes, it may lead to a manifold of problems.
This situation compels entrepreneurs to outsource their bookkeeping. Although in-house bookkeeping has its own merits, outsourcing your bookkeeping comes with lots of advantages too.
Outsourced bookkeeping and accounting services are widely available nowadays and taking advantage of these services seems to be a practical choice. In this blog, we will be sharing the reasons why you should consider outsourcing it.
The Benefits of Outsourcing Your Bookkeeping
It will help you manage your tax returns effortlessly. When it comes to filing company tax returns, you need to work out your Corporation Tax bill and profit or loss for Corporation tax. You can actually do this yourself but if you simply do not have the time, you can always hire an accountant to manage this task for you.
Tax returns are usually due 12 months after the accounting period has culminated. So that it will be easier on your end, allow your bookkeeper to keep track of everything.
You can concentrate your time on more productive pursuits. Bookkeeping is a vital part of any enterprise but it doesn't have to keep you from doing productive tasks that will directly benefit the growth of your company. Outsourcing your bookkeeping will free you from personally accomplishing your accounting tasks and allow you to focus on things that matter the most.
As an entrepreneur, being mentally caught up with your company's numbers is probably the last thing you want to tackle: it is difficult, tedious and uninteresting. Instead of crunching your numbers, wouldn't it be better if you can concentrate on improving your customer service, revising your staff training course or developing a new company division?
It can help reduce your expenses. As a business owner, hiring a very capable staff for your company means allocating a big amount of your income to cover the costs of office furniture and supplies, computer devices, computer software and electricity.
Hiring an experienced bookkeeper has all the equipment needed to do the job, which means you don't have to hire an in-house bookkeeper to manage your account thus, saving you time and financial resources.
Outsourced bookkeepers can also manage your health insurance, company benefits, tax returns, payroll taxes and more so you do not have to hire many people to manage these tasks. In a way, you are saving money because you will only pay for the services that you need.
If you have in-house bookkeepers working full-time or part-time, you are obliged to pay their wages, benefits, and etc. These costs will eventually add up. If you will outsource your bookkeeping needs, you will only pay for the services you require.
It can help you fill out the holiday gap. If your in-house accounting staff is on a holiday, your outsourced bookkeepers can step in and fill the gap. Even if your accounting staff is absent without notice or for some any reason, your outsourced bookkeepers can still take over and finish the tasks that are needed to be finished.It can help you save valuable time. The act of outsourcing your accounting operations frees your company with so much valuable time. It is a matter of fact that office work may distract you
from your company goals and your in-house accounting team might even result in a conflict of interests. Improve your company's focus and productivity by removing these distractions.
Let the experts handle it. As a business owner, if you are not familiar or proficient with accounting, you will not be able to handle any bookkeeping tasks and your company will end up suffering because of it. Bring in experts who can handle this difficult job and start focusing on what matters most to you!
Outsourced bookkeepers are equipped with the right knowledge, skills and attitude regarding bookkeeping. This means you can depend on them to finish the job with no error and you do not have to hire a full-time bookkeeper whose services are usually quite costly. They will check and double-check their output, as well as operate specialist tools that are not financially sensible for most enterprises to invest in.
Outsourced bookkeepers can also give you professional insights and find out if some details in your accounting tasks need more review and looking into.
They have specialist tools that are too costly for the average business owner. As we have mentioned earlier, most outsourced bookkeepers have special software programs and tools that make accounting or bookkeeping easier. However, the price of acquiring these software programs and tools are usually not practical for small business owners. Aside from acquiring them, they need to be upgraded often so they can cope with the growing needs of their clients or cope with the changes implemented in their industry.
For instance, if you have already invested thousands of pounds for building your physical store, you certainly do not want to waste your money buying accounting tools that you are not familiar with.
Outsourced bookkeeping companies have already invested their time and money with these tools so you do not have to. In fact, when you book their services, you are indirectly getting those tools as complimentary.
They can help enhance your capital. Hiring an experienced bookkeeper will enable you to take a review of your overall expenses and use that data to formulate future actions and decisions that will eventually improve your company's profits. A highly skilled bookkeeper can also help you plan for the future and create an estimate for your upcoming company budget.
They can help you complete company tax returns on time. Outsourced bookkeepers can help you file accurate company tax returns to HM Revenue and Customs (HMRC).
You will have less stress and more time to relax. By having an outsourced bookkeeper, you will have more time and money in your hands. You can also focus more on how to run your company properly and efficiently, giving you fewer distractions because you don't have to think about things that are not your expertise.
If you are searching for reliable and trustworthy Chartered Certified Accountants, look no further than Nigel B Butler Ltd. They are an accountancy firm with more than 25 years of service in the industry. They can ensure that your tax returns are completed correctly, filed on time and that all backup records are retained for the appropriate period of time.
Allow Nigel B Butler Ltd to take the worry away by dealing with all correspondence from HMRC, assist you with advice on your tax liabilities, identify suitable tax planning opportunities and complete all the necessary tax computations on your behalf. Why don't you give their experts a call on 01793 852121 today?