How Do I Know If My Bookkeeper Is Honest?
Accounting and bookkeeping involve a great deal of responsibility. It may be tempting for a business owner to handle their own bookkeeping. However, managing financial records is not an easy task for everyone.
Most bookkeepers are committed to protecting the assets of your business and are trustworthy members of your team. The downside, however, is that untrustworthy employees can drain your resources if there is no process in place to ensure their work is handled correctly and honestly. In this article, we will discuss the importance of having a trustworthy bookkeeper and how to determine if your bookkeeper is reliable.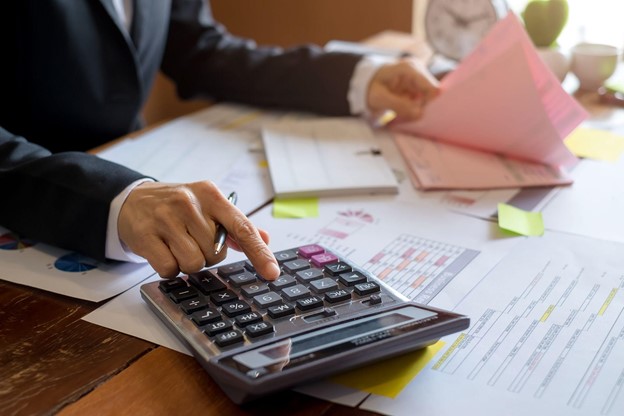 What a Good Bookkeeper Can Do for Your Business
As a result of bookkeeping, financial transactions are meticulously recorded and an organisation's finances are closely monitored. There is no better person to handle this task than a professional.
Having a professional bookkeeper at your disposal will save you time. You will need to spend countless hours on bookkeeping each month if you do not hire a bookkeeper, time that could be spent on growing the business.
As well as preventing costly errors, a good bookkeeper also ensures accuracy. The failure to record income or expenses correctly could result in hefty penalties. Having a good bookkeeper will ensure that your books are up-to-date, organized, and most importantly, accurate.
What is the most important duty of a bookkeeper?
A bookkeeper's primary responsibility is to keep track of and manage financial data. In contrast to accountants, bookkeepers do not interpret financial data. Instead, they focus on the maintenance and creation of accurate records, which are crucial when filing your tax returns. As well as performing payroll support and data entry, a bookkeeper may also produce financial reports.
How Do I Know If My Bookkeeper Is Honest?
So what is the best way to tell if your bookkeeper is honest? Check out the tips below.
Check your books randomly
Although you may be extremely busy, you should still take the time to review your company's books on a regular basis. You should do so at random times rather than following a set schedule.
Observe how bills are received and processed. Verify the invoices for payments made, especially for petty cash, and understand how they are handled.
Keep an eye out for excessive 'miscellaneous' transactions and accounts with questionable balances. Take note of any adjustments that appear unusual, particularly those that are accompanied by explanations that seem unusual. A disorganized bookkeeping system can also be a warning sign.
Review your financial records
Regularly review your financial statements for suspicious transactions. In addition, it is a good idea to review your payables and receivables reports on a monthly or biweekly basis. Take note of any drop-offs in sales, reduced gross margins, increased returns and invoices that have been overpaid when reviewing your records. If you are not comfortable analyzing your own financial statements, you may wish to engage the services of a consultant.
Make sure everything is accessible to you
Business owners who hire a bookkeeper must have 24/7 access to their records. It is a red flag when your bookkeeper prevents you from checking your statements, receivables, and other financial reports.
Watch out for warning signs
You should be observant of your bookkeeper and be aware of what they do. A bookkeeper who is doing something wrong will always give warning signs. Some of these include:
The bookkeeper is unwilling to let outsiders, such as consultants or an audit firm, access the company's books
Taking physical records home
Financial reports are challenging to obtain. On the other hand, reports received come across as confusing and unclear
The bookkeeper is avoiding contact or difficult to reach
Having trouble getting bank statements from the bookkeeper
Statements showing payments to unidentified suppliers
Bookkeeper has a habit of misplacing documents such as invoices
Keeps turning down vacation time
Consistently coming in early or staying late to complete bookkeeping tasks
An unwillingness to use online tools or solutions in which you have more control
You're getting complaints about late or missing payments·       Clients claiming their records do not match yours
How to Choose the Best Bookkeeper for Your Business
Maintain a meticulous hiring process
First and foremost, it is important to hire the right people. Don't hire a bookkeeper solely based on what they appear to be capable of performing in an interview. You can ask them for references, or you can look online for feedback and ratings from previous clients.
Look over their certifications and training to ensure your bookkeeper is licensed and certified. In an attempt to cut costs, some businesses employ unlicensed individuals to manage their accounts. It could be detrimental to hire an uncertified bookkeeper. Even though uncertified bookkeepers may save you money initially, errors are more likely to occur, ultimately costing you more in the long run. A company that intends to grow would benefit from hiring a professional, licensed bookkeeper early on in the process.
Furthermore, you should not accept the first offer you receive without thinking it through. To make it easier for you to choose the right bookkeeper or firm, compare several of them side-by-side.
Choose technology-savvy bookkeepers
An expert knowledge of the latest bookkeeping software is essential. Using account bookkeeping software, bookkeepers are able to automate numerous tasks, making data entry easier.
By using cloud-based accounting systems, bookkeepers can keep track of their accounts more efficiently. In addition to helping bookkeepers and business owners identify issues more quickly, these cloud-based solutions also help them make more informed decisions and help them grow their businesses.
Leverage bookkeeping outsourcing
You can get reliable service by outsourcing your bookkeeping needs to a seasoned provider. Professional bookkeepers must thoroughly understand your business, operating processes and needs to provide you with the best service.
In addition, they streamline processes to provide you with accurate reporting. Your bookkeeper should be meticulous and take great care to keep your accounts accurate.
Outsource Your Bookkeeping Today
You can trust a good bookkeeper to guide you through all stages of setting up and growing your business. Since they hold your business records and are essentially part of your operation, selecting the right bookkeeper is essential.If you're looking for a firm that provides large and small business accounting/bookkeeping services, Nigel B Butler Ltd. is the company you need. Our experienced team of bookkeeping professionals in Swindon can assist you in all aspects of bookkeeping. Get in touch with us now.