5 Reasons You Should Outsource Payroll Services for Your Business
Is payroll processing something you currently handle yourself as a small business owner? Payroll and tax functions can be burdensome and complex yet essential. This is where outsourcing payroll can come in handy for all types of businesses. With payroll service providers, your payroll is handled by a professional, enabling you to focus on your business. It also gives you access to expertise and technology you may not be able to afford in-house. This article details the important role that payroll outsourcing plays in how companies run their businesses.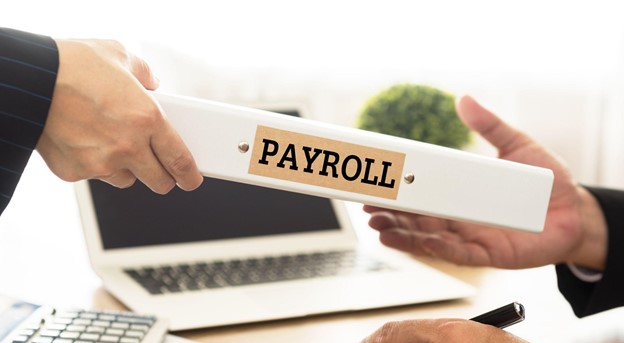 Outsourcing Payroll Services: Why Is It Important?
Payroll often consumes a lot of time and resources, which could be better spent generating revenue. Because of this, a majority of UK businesses outsource their payroll. Statistics on payroll services in the UK state that 61% of UK firms outsource payroll services.
When partnering with a payroll services company, most of your payroll responsibilities, including payroll calculations, tax withholding and reporting, will be handled for you.
Common Payroll Services for Small Companies
Some of the common services offered by payroll service providers include tax preparation, payroll processing and more. Payroll outsourcing simplifies and streamlines the whole process. And if you outsource more work to an expert, you will be able to expand more.
5 Reasons Why You Should Consider Hiring a Payroll Services Provider
Companies benefit in different ways when it comes to outsourcing their payroll functions. Nonetheless, there are key advantages shared by all businesses. Here are five of them:
1. Saves time
If you don't handle payroll processing correctly, your business could suffer greatly. Most importantly, it detracts attention and time from your core activities.
As soon as a business hires its first employee, payroll responsibilities begin to apply. As mentioned above, payroll processing is a time-consuming process that takes a substantial amount of daily and weekly effort—time you can't replace. Payroll calculations, drawing up reports, preparing and submitting payroll taxes and returns or simply printing out and distributing checks can eat a lot of time on your end.
2. Lets you concentrate on core business tasks
When business owners outsource payroll management to a service provider, they have more time to dedicate to other important initiatives. Payroll requires meticulous attention to detail, regardless of the size of your company. Small businesses spend around six hours processing payroll each month. For large organisations, managing payroll can call for payroll departments.
With outsourced payroll services, you and your employees can focus on the needs of the business. It will enable you to work more efficiently and effectively. This helps you invest more time and effort into implementing strategic initiatives for your business.
3. Simplifies payroll tax compliance
Businesses of all sizes, especially small ones, can have difficulty keeping up with constantly changing tax codes and legislation. Keeping up to date with all of this involves staying aware of any tax changes that need to be addressed and being capable of implementing new processes as they arise. With the help of a third party that specialises in payroll, all the hassle is taken care of for you.
Being compliant with payroll regulations provides you with peace of mind. No matter how many employees you have, tracking their salary, hours and status is stressful and may cause inaccuracies. Outsourcing payroll streamlines your employee data and payroll processes. Knowing your payroll processing will be handled to the last detail by experts can set your mind at ease.
Usually, payroll service companies offer a range of services that will help you manage payroll efficiently and accurately. They will ensure your payroll is processed on time and your business complies with all payroll tax obligations. You can access your payroll information in a concise, easily understandable format.
Most importantly, you won't need to juggle more tasks than necessary with payroll outsourcing. Leveraging the expertise of seasoned payroll professionals helps you reduce costs, manage expenses, save time and minimise risks.
4. Gives you access to new technology and improves security
Expert payroll companies employ specialised technology that guarantees accurate payroll processing every time. What's more, providers with state-of-the-art technology and multiple backup options can assist employers in safeguarding their confidential data. They help reduce security risks such as theft of personal information and tampering with business records.
Integrated data systems are another benefit of hiring payroll service providers. Integrated data enhances data accuracy and simplifies data access. So if you're considering looking up "payroll services near me," look for reputable providers that employ the latest technology.
5. Reduces costs and errors
You may be surprised to learn how common payroll errors are. Payroll mistakes are not only bothersome to your employees, but they can also cost you money. Payroll is an intricate and risky business function. Unless you have an expert in this field managing the tasks, it can be difficult to navigate. A lack of enough time to study, learn and apply payroll tax updates means it's possible to calculate or file payroll taxes incorrectly or late. And late or incorrectly submitted employee tax returns can result in fines imposed by the government.
Payroll experts are adept at checking for accuracy, spotting errors and resolving them before they become a problem. Most payroll providers also automate labour-intensive payroll tasks. By doing so, they reduce the mistakes often associated with manual computations and data entry.
With reduced errors comes reduced costs. Yes, you'll have to pay fees for payroll providers. But when weighed against the penalties and fines that may result from mistakes, it may be more cost-effective to outsource payroll.
Payroll outsourcing lets you access payroll services without employing an internal team. Consequently, your personnel and infrastructure costs are reduced. In the case of new businesses, it means lower start-up costs. Meanwhile, existing businesses, shareholders and key stakeholders will benefit from increased profits.
Outsourcing Your Payroll
Looking for "payroll services for small businesses near me?" If you're in the Swindon area, you can rely on Nigel B. Butler Limited for your payroll needs. We are a payroll service provider in the UK that can help you take the guesswork out of payroll.Ensure accurate payroll data, and avoid the errors and hidden costs associated with doing payroll yourself. Contact our team of experts today.